How to Pair Your Jewelry with The Make-Up
Jewellery / 7 June, 2021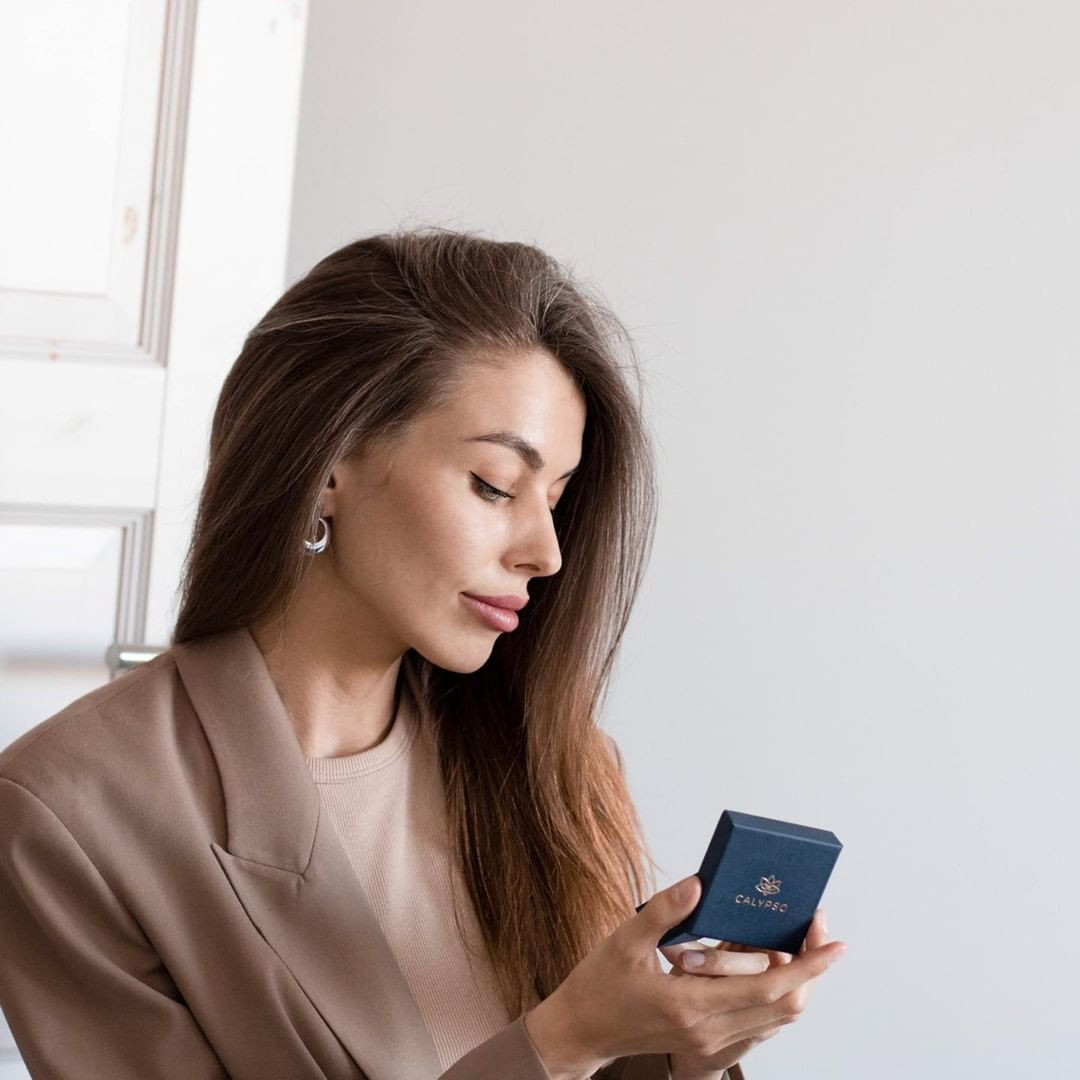 When choosing jewellery, girls trying to combine it only with clothing and general outfit. Jewellery and makeup are the two finishing touches that tie the look together, and they can highlight our best features, transform a light cocktail outfit into an evening one, make a restrained image catchy and defiant. Jewellery helps to accentuate certain areas, e.g the use of pendants and various earrings because they are near the face.
We will help you understand the basic rules for choosing jewellery to achieve a look that is cohesive, balanced, and pleasing to the eye.
Silver
For a daily look, the most suitable is a versatile and laconic silver. If you use minimal or love nude makeup, then this metal is for you.
If you want to deflect attention from some facial flaws, you can choose more massive jewellery. For a bright look, it is better to choose bright makeup in cool shades in combination with massive earrings and pendants. Silver jewellery looks harmonious in combination with gothic makeup, as well as with other styles of subcultures.
Gold
With classic and nude makeup, it is better to choose gold jewellery. Gold would not be suitable with bright makeup using flashy colours. Gold is perfect for the outfit if there is only one accent - either on the eyes or on the lips. To achieve maximum harmony, it is worth remembering the following rule: the more expensive and larger the jewellery, the more elegant and simpler the makeup should be.
Costume jewellery
We can change frequently costume jewellery, and different items can be chosen for a specific makeup. You can match earrings and mascara of the same colour or beads with lipstick. Glitter eyeshadow matches with shimmery thread with rhinestones or massive earrings.
If you wear the same jewellery every day, then choose a laconic version of medium or small sizes in a classic design. Stud earrings with a pebble or pearls, a small pendant on a chain will suit any makeup.
Jewellery made from silver, gold and other materials can be purchased at the Calypso e-store. The variety includes a wide selection of laconic, classic, as well as modern and massive jewellery that can tie the look together.