Küsimus kaalumiseks: mis on looduskosmeetika eelis tavalise kosmeetika ees?
Cosmetics / 17 July, 2020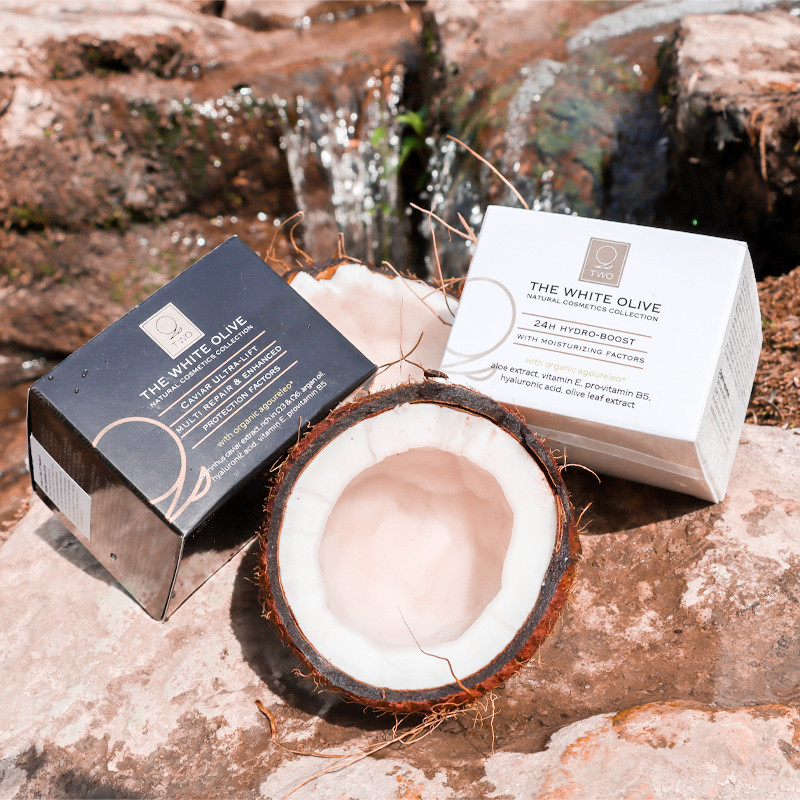 Viimaste aastate jooksul on üks populaarsemaid ja globaalsemaid küsimusi olnud: "Kumb on parem - tavaline või looduskosmeetika?". See küsimus on endiselt asjakohane ja lõplikku vastust pole veel olemas. Üha rohkem inimesi aga hakkab valima looduskosmeetikat. See on kosmeetika, milles pole sünteetilisi ühendeid (või kogus on väga väike), mis mõjub positiivselt nahale, ei avalda kahjulikku mõju ning aitab säilitada noorust ja ilu.
Advanced technology caviar ultra – lift face cream with organic agoureleo & arga...
Tavaline ja looduskosmeetika: mis vahe on?
Massturg pakub keemilistel ühenditel põhinevaid tooteid, mis sisaldavad suures koguses pindaktiivseid aineid (PAA), agressiivseid aktiivseid komponente, kahjulikke säilitusaineid - parabeene ja formaldehüüdi.
Näiteks trietanoolamiin või dietanoolamiin, mida sageli kasutatakse kreemides kõigi komponentide sidujatena, mõjutavad negatiivselt maksa ja neerusid. Sulfaadid, mis tagavad mustuse kiire pesemise ja tekitavad "suurepärase" vahu, põhjustavad kuivust, ärritust ja allergiat. Looduskosmeetika on mahe. Geelide ja šampoonide pesemisomadused ei riku epidermise looduslikku barjääri, vaid vastupidi, neil on niisutav toime.
Εye and lip area serum with organic agoureleo*, argan oil, cucumber extracts, al...
Looduskosmeetika — pehme nahahoolduse garantii.
Sellist kosmeetikat kasutades ei riku te naha loomulikku rütmi. Uuringud näitavad, et looduslikud ained on paremini talutavad kui kunstlikud. Orgaaniline ja looduskosmeetika— mis vahe on? Paljud usuvad, et need sõnad on sünonüümid. Looduslike ja orgaaniliste kosmeetikatoodete vahel on siiski erinevusi. Orgaaniliste toodete sertifitseerimisasutus on ECOCERT. Nad kehtestavad standardid ja nende kohaselt tuleb tooteid toota järgides tooraine kasvatamiseks kasutatava maa puhtust ja kasutada spetsiaalseid tehnoloogiaid. Need ei sisalda GMO-sid, parabeene, silikoone, lõhn- ja värvaineid.
This Certified Organic Serum utilises all the recuperative properties of some of...
Orgaaniliste elementide osakaal peaks olema vähemalt 95%. Säilitusained peavad vastama spetsiaalsele biostandardile.
Nõuded looduskosmeetikale on natuke teised. Looduslike komponentide osakaal neis peaks olema vähemalt 50%. See on valmistatud taastuvatest ressurssidest ja on keskkonnasõbralik.
Meie veebipoest Calypso saate osta loodusliku ja orgaanilise päritoluga kosmeetikat näo- ja kehahoolduseks. Meie tooted vastavad kõrgetele kvaliteedistandarditele ja hind on taskukohane.